Lincoln's kids experiencing homelessness can have a positive experience going back to school.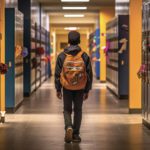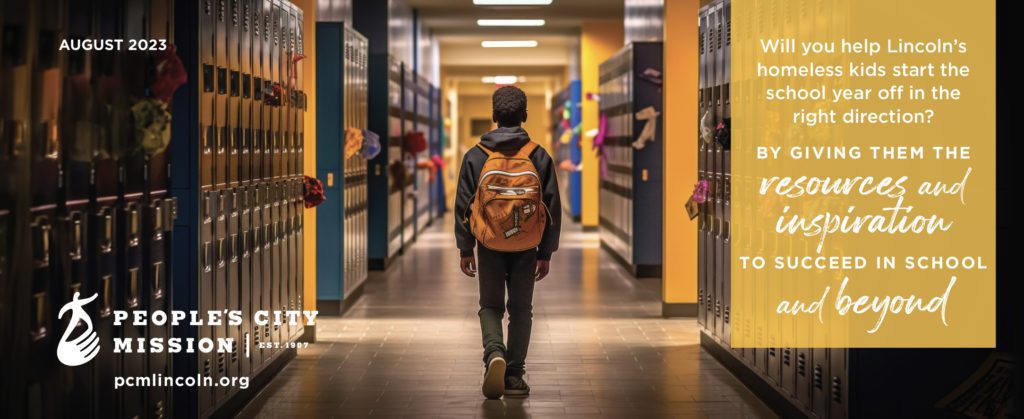 The first day of school. It's exciting for most students. How will they feel about their teachers? Will they make new friends? Can they fit in? For the school aged kids experiencing homelessness and living here at the Mission, that excitement can turn into dread. School can be a very difficult place to go when you are homeless.
Research has shown that kids experiencing homelessness face a number of challenges related to their health, emotional well-being, and safety. Unstable housing situations may lead to increased disruptions in their education.
Top challenges homeless kids faced in attending school
82% – Family worried about basic survival needs
43% – Lack of transportation
42% – Inability to do homework due to lack of a study area
30% – Lack of clothing and supplies
29% – Poor health and medical care
National Center for Education Statistics
Here at the Mission:
Thank goodness, our kids at PCM are given stability, and not only with their basic needs. We are gearing up to provide them with much-needed supplies, including backpacks, shoes and clothing. However, we need your help to make this happen. 
Can You Help?
Do you have used children's clothing and/or shoes that are still in good condition? If you do, would you be willing to donate them to us? Clothing donations can be dropped off at the Help Center or any of our Toss Boxes around town (click here for locations). We can also use school supplies and new or gently used backpacks for our kiddos here and for low income families at the Help Center. Those can be dropped off at the Help Center or the shelter.
Of course this outreach will also require additional spending, which is why we really need strong financial support this month. Each of the challenges above are addressed here at PCM, even with rising costs of just about everything. We desperately want our kids to have a great school year. Would you help us make that happen? Any amount you can give will be of great value. 
These young people face challenges that can make them stronger, and they can do amazing things. We want to help them get there by giving them the resources – and inspiration – to succeed in school and beyond.
Thanks so much for your prayers and support. Just know they are making a real difference!

God's rich blessings to you,
Pastor Tom

Click here to donate online
Follow us to stay informed on how your support helps the homeless! Facebook Instagram Twitter