Mental Health and the Homeless at PCM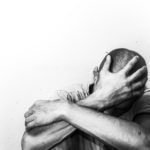 August 30th of this year, two of our own had their lives taken from them. The man arrested for the crimes was also one of our own. Our staff and guests were shocked. Dismayed. Angry. Some even fearful. These seemed like senseless killings, by someone who had displayed no prior signs of violence. The next week we held a memorial for both of the men. Our campus church was filled with men and women of the homeless community who grieved with and supported each other. During a time of sharing memories, one man said, "He never let a day go by without calling his kids to tell them how much he loved them." Another said, "He was like a father to me, he looked out for me."
The folks in this community are tight knit.
We ask ourselves why. What would push a person to do something so dark? We may never know the full picture, but we do know that mental health is a major cause of homelessness. Studies have shown that approximately one third of all homeless individuals are effected by serious mental illness. This is not an indication of violent behavior – in fact many who suffer are victimized themselves on a regular basis. Homelessness can lead to isolation and depression, further affecting mental health. It is a sad and frustrating cycle.
So how can you help? Here at the Mission, we are part of the much needed support system for those folks. When you support PCM, you are part of that support system, too. Our staff and volunteers are here to show kindness and compassion. The simple act of looking someone in the eyes with acceptance, no matter their condition, and allowing them to share their pain, speaks volumes. Everyone wants to feel safe.

Did you know we have a Free Clinic? In the past year, we have seen an increase in people suffering with anxiety, depression and mental illness. Our provider sees patients on Zoom and he's always taking new patients, so people with no insurance or Medicaid should be encouraged to take advantage of the opportunity for free treatment.
We offer church services on campus. At Connections, we not only offer worship services, but a community that gives those people dealing with homelessness a place to feel accepted and unconditionally loved.
Please keep us in your prayers as we continue to do all we can for the most vulnerable. God has been gracious to us as we strive to be His hands and feet.
God's rich blessings!
Pastor Tom
PRACTICAL HELP
PCM Free Clinic:
Our clinic offers mental health support. If you or someone you know is in need of some help and is also uninsured, contact Pat at PHupp@pcmlincoln.org to get started at no cost.
Connections:
Connections is a church on our campus and is open to anyone. It is a place of genuine connection (thus the name!), fellowship for current and former guests, and for community members who have a heart for the homeless.
If you are someone who is willing to love folks where they are and let God work in His timing, we'd love to have you volunteer at Connections. We need people who love Jesus and have a heart for the impoverished and a willingness to serve. Our church is truly a mission field. If you would like to volunteer at Connections, contact Pastor DeeJay at Connections@pcmlincoln.org to get started.
Prayer:
We believe that prayer is one of the most important things you can do for our guests. If you need prayer for something for yourself, send your requests to Prayer@pcmlincoln.org and our staff will gladly add you to our weekly prayer list. We also share PCM prayer needs on Mondays on Facebook and Instagram.